Thank You! Your order is now complete.
Order details & game key listed below.
Step 1. Download an Install the Battle.net app
Step 2. Open the app. Login or Create an Account.
Step 2. Click on your avatar in the top right & select "Redeem a Code".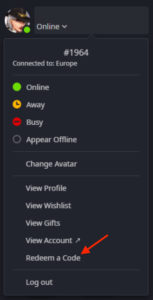 Step 3. Enter your Game key & press "Redeem Code". (your game key can be found above & in your e-mail receipt as well as your Gamesave Orders)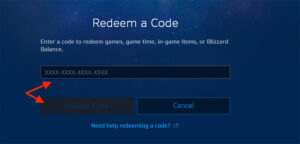 Thats it! Your game can now be found in your games library ready to download & play.
Claim Your Code on the Blizzard Website
Step 1. Log into your Blizzard Account Overview
Step 2. Enter the code in the Redeem a Code box and click Redeem Code
You can view your Orders, check your Points & Rewards, edit personal info and more via your Account Dashboard.
Feel free to open a Support Ticket via your Account Dashboard. Instructions on how to download & play can also be found on each product page.