Thank You! Your order is now complete.
Order details & game key listed below.
Download and Install the EA app on your PC.
2. Open The EA App. Create an Account or Sign-In.
3. Click on "My Collection" on the left, followed by "Redeem Code" on the right.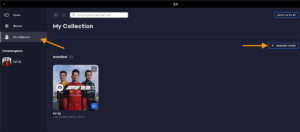 4. Enter your Game Key & Press Next. Find your Game Key in your E-mail or Gamesave Dashboard.
5. All done! Your game is now activated and ready to download and play.
You can view your Orders, check your Points & Rewards, edit personal info and more via your Account Dashboard.
Feel free to open a Support Ticket via your Account Dashboard. Instructions on how to download & play can also be found on each product page.