Points & Rewards explained
We are pleased to now announce the arrival of our Gold points & Rewards system. This is another step in our long term goal of keeping game prices down for customers while saying thank you for shopping with us.
Whenever you purchase a new game, leave us a review on Trustpilot or leave a product review you earn Gold Points, the amount of points to be earned is also listed on every product so you are always aware of how much will be gained. A day or two after your purchase you will receive an email from Trustpilot asking for feedback – clicking this link leaves a "Verified" badge on the review which we can use to add your points. Alternatively clicking HERE will take you to the review page.
Product Review
Leaving a product review is also simple. While logged into Gamesave simply visit the game you purchased, scroll down to find the "Review" tab & share your thoughts 😉
You have the ability to then spend those points on your next purchase of any Gamesave game to get it for less…or even for free!
Finding Your Points
Finding how many points you have available is easy – this can be found by simply visiting your Account Dashboard and clicking on 'My Points'. You will then see how many points & how much of a discount this means for your next purchase.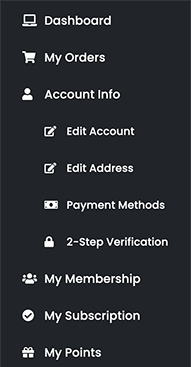 Using Your Points
Using your points is simple, while checking out you will always see how many points is available and have the option to enter how much you would like to use, with a clear indication of how much of a discount this means.
Amounts Explained
The points amounts is also very simple.
1 Point added for each £1 / $1 or 1 eur spent.
100 Points = £1 / $1 / 1 eur Saving.