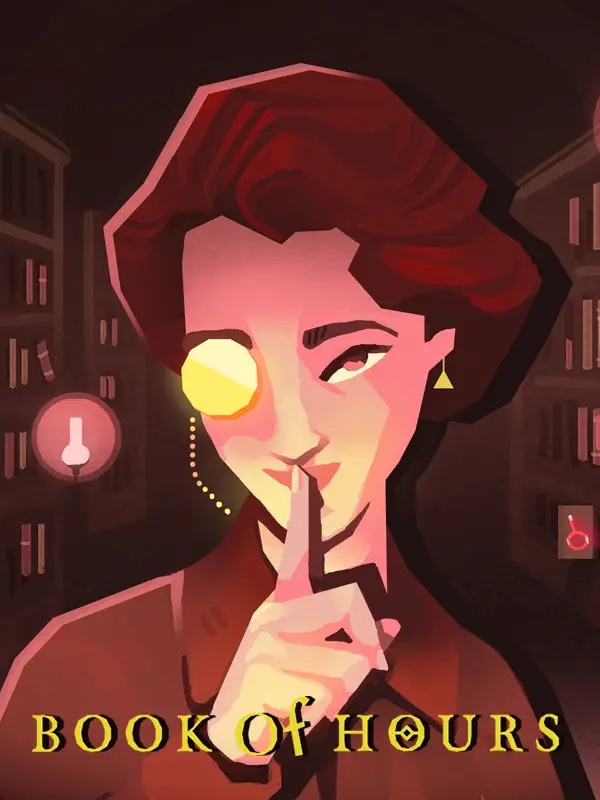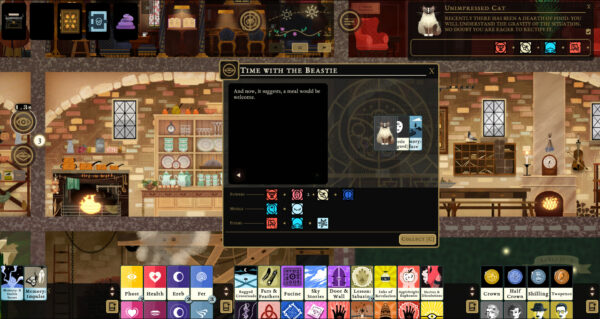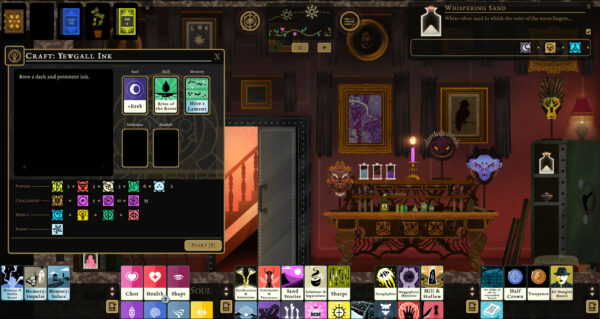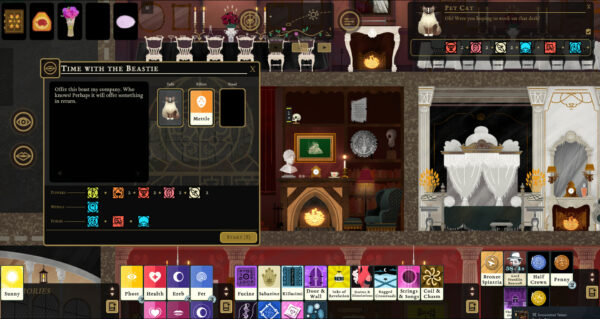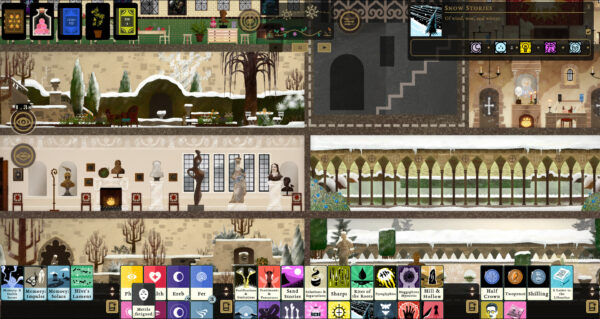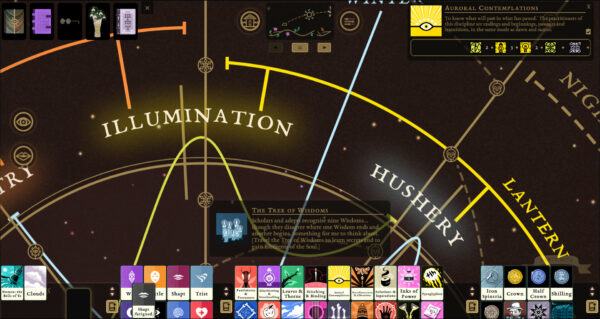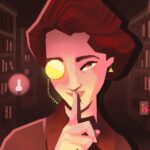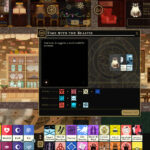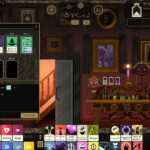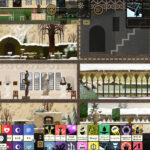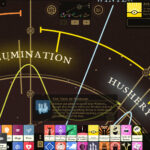 Book Of Hours | Steam
$4.77
Restore a crumbling occult library by a winter sea. Build the world's foremost collection of grimoires and arcana. Master the invisible arts. BOOK OF HOURS is a narrative crafting RPG set in a 1930s world of hidden gods and secret histories. What sort of Librarian will you choose to be?
Description
How To Activate & Play
Additional information
Reviews (0)
Description
BOOK OF HOURS is an elegant, melancholy, combat-free RPG set in an occult library, from the makers of BAFTA-nominated Cultist Simulator and the creator of Fallen London and Sunless Sea. Shutter the windows against the sea. Bank the fire against the cold. Listen to the rain rattle on the roof, while you slide books one by one into their ancient nests. For five centuries, the library of Hush House was a fortress of knowledge… until the fire. The collection is ruined, and the Librarian is dead. Your unique talents make you fit to rebuild the collection. ACQUIRE occult books, by purchase or more underhand means, and STUDY them to solve the setting's mysteries. RESTORE books to address the ravages of time, or PURIFY them to remove their curses and shadowy taints. Enjoy the sweet peace of indexing and cataloguing books to the order you desire, building a library to be proud of, while you defend it against storm, fire, theft and the occasional theoplasmic assault. And GUIDE the visitors who come seeking your assistance, to choose their paths and stories. Give one uncanny seeker the knowledge they need to rob a tomb; sabotage another's intrigues; or convince a third to stay home with a nice book of poetry. The Librarian's influence extends far beyond the walls of Hush House… and it's up to you to determine how history is written. BOOK OF HOURS is a rich, non-linear story about the terror and majesty of books, and about alphabetical order.
Features
In this 20 – 40 hour game, you'll:
ACQUIRE, RESTORE and CATALOGUE occult books, scrolls and curiosities.
STUDY the nine Wisdoms, and conquer the nine Elements of the Soul.
GUIDE visitors who come seeking your assistance, choosing their paths and stories.
EXPLORE the Secret Histories and the pantheon of Hours that rules them.
RESTORE a vast crumbling edifice built on the foundations of an ancient abbey.
WREST your past from obscurity. Choose from nine different Legacies which determine who you are. You might be a Magnate, abandoning wealth to seek peace. Or an Archaeologist, fleeing the curse you awoke. Or perhaps your origins are more esoteric, like the Symurgist, or Twiceborn? Each playthrough offers different opportunities.
Download and Install the Steam app on your PC/Laptop. DOWNLOAD HERE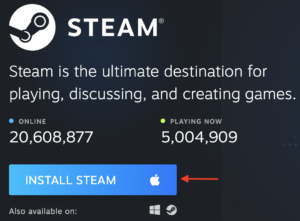 2. Once installed, open the Steam app. Login or Create New Account. Locate the Games tab on the top menu. Click this and then select "Activate a Product on Steam"…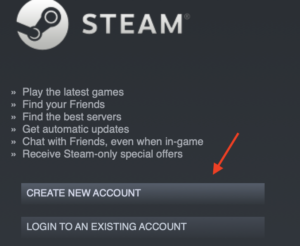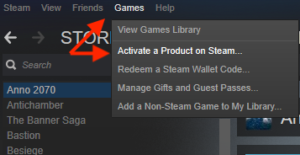 3. Enter your game key that's displayed on the Gamesave 'Orders' page & E-mail receipt you received. Click 'Next' and follow the prompts to activate.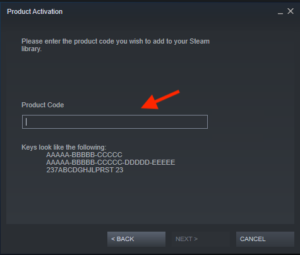 Your game is now activated and viewable in the "Library" tab and is available to download and play when you're ready.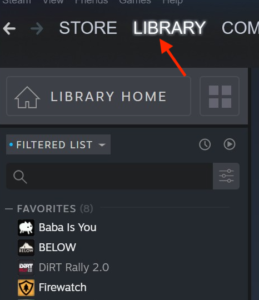 Additional information
Release Date

17-08-2023

Publisher

Weather Factory

Developer

Weather Factory

Edition

Standard

Language

English

System Requirements

Windows

Minimum:
OS: Windows 7 or later
Processor: 2GHz or better
Memory: 1 GB RAM
Graphics: 4GB VRAM, 1600×1024 minimum resolution, post-2012 integrated graphics
DirectX: Version 9.0c
Storage: 5 GB available space
Sound Card: DirectX 9.0c compatible

Mac
Minimum:
OS: Mac OS X 10.9 or later (Steam support is a problem with earlier versions, sorry!)
Processor: 2GHz or better
Memory: 1 GB RAM
Graphics: 4GB VRAM, 1600×1024 minimum resolution, post-2012 integrated graphics
Storage: 5 GB available space
Sound Card: DirectX v9.0c compatible
---
Only logged in customers who have purchased this product may leave a review.