Description
How To Activate & Play
Additional information
Reviews (0)
Description
ICARUS is a session-based PvE survival game for up to eight co-op players.
Endure a savage alien wilderness on Icarus, humanity's greatest mistake. Survive its brutal environment as you explore, harvest, craft and hunt while seeking your fortune.
From their orbital station, prospectors drop to the planet surface for limited time sessions, where they learn to endure the alien environment, complete faction missions and search for valuable exotic materials. Those that survive return to orbit as seasoned veterans, converting their exotics into advanced technology, and taking on ever more challenging drops with newfound knowledge. Those that get left behind… are lost forever.
Icarus was once destined to be a second Earth, but when terraforming collapsed – the air turned toxic and humanity's hopes of colonizing a new world died. Icarus became a joke, a symbol of humanity reaching for the stars and failing. Yet when xeno-biologists discovered the cause of the failure – exotic matter – new interest was ignited. Valuable beyond reckoning, these 'exotics' sparked a gold rush, fueling political tensions on Earth, and bringing prospectors flocking to Icarus.
Confront and conquer a brutal PvE world determined to wear you down or tear you apart.
From toxic atmosphere to savage wildlife and game-altering weather events, Icarus is a planet with a temper. Preparation and planning are everything, whether it's to find a source of oxygen, stalk your next meal or stock supplies for a long journey into the wilderness.
Immerse yourself in a deceptively familiar, yet alien, world.
The First Cohort of prospectors has been granted initial mining licenses for over 64 square kilometers of hand-crafted terrain full of hidden corners and resources to mine and diverse biomes to explore. Use the resources around you to survive – every single tree is harvestable, every rock can be voxel mined.
Master three separate tech trees: planetary tech, player talents and orbital workshop.
Use the planet's resources to craft tools, structures and machinery to protect yourself and aid your mission. Develop unique skills and improve core talents as you gain experience on the planet's surface. Then return to orbit with rare exotic materials that you can engineer into advanced tech. Choose which skills to develop and which tech to take on your next drop so you can complete missions faster, travel further, automate production or improve your odds of survival. Every decision matters.
Your time on Icarus is limited, so always watch the clock and use every second wisely.
The orbital space station waits for no one. If you fail to return to your dropship in time, there is no rescue. Your character's progress and tech is lost to planet Icarus. Choose between sessions that can last from hours to days to weeks. Or play on the side of caution and build a permanent outpost. Every drop has a clear goal, but how you overcome its challenges… is up to you.
Your character is everything.
Learn the intricacies of the atmosphere, challenge yourself to face new threats and push yourself beyond the comfort zone. The cautious survive, the bold will thrive. New talents, new tech and new exotics are available to those who dare risk it all. Will you face Icarus head on?
Your Outpost is a permanent map with no time limit and limited dangers, ideal for building.
Situated on Icarus's equator is a thin line of prospects, synchronized with the orbit of the Orbital Stations. Known as Outposts, these prospects can be dropped into and exited at any time, making them perfect for starting a settlement, hanging out with other prospectors or testing your architectural skills. Each prospector is assigned one Outpost with the core game.
Download and Install the Steam app on your PC/Laptop. DOWNLOAD HERE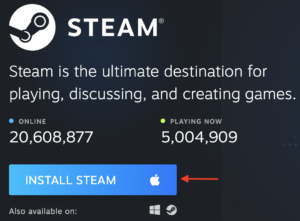 2. Once installed, open the Steam app. Login or Create New Account. Locate the Games tab on the top menu. Click this and then select "Activate a Product on Steam"…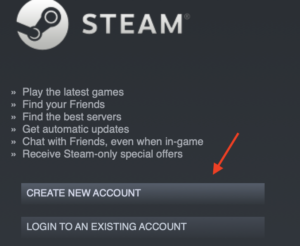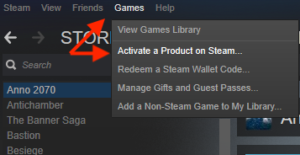 3. Enter your game key that's displayed on the Gamesave 'Orders' page & E-mail receipt you received. Click 'Next' and follow the prompts to activate.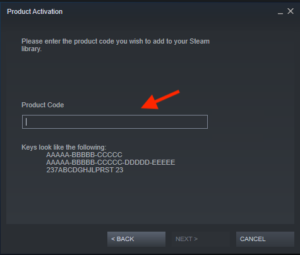 Your game is now activated and viewable in the "Library" tab and is available to download and play when you're ready.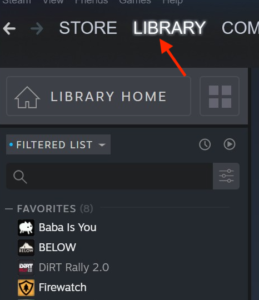 Additional information
Release Date

20-11-2021

Publisher

ROCKETWERKZ

Developer

RocketWerkz

Edition

Standard

Language

Multilanguage

System Requirements

Minimum:
Requires a 64-bit processor and operating system
OS: Windows 10 (64-bit versions)
Processor: Intel i5 8400
Memory: 16 GB RAM
Graphics: Nvidia GTX 1060 6GB
DirectX: Version 11
Network: Broadband Internet connection
---
Only logged in customers who have purchased this product may leave a review.