Description
How To Activate & Play
Additional information
Reviews (0)
Description
In SD Gundam Battle Alliance, Mobile Suits and characters from across Mobile Suit Gundam history take center stage in this all-new action RPG.
A Battle Alliance to Correct a False World
The story takes place in G: Universe, a world where Gundam canon twists and turns in ways no one can predict.
To correct this world's distorted history, the player leads a 3-unit squadron consisting of Mobile Suits and pilots from across Gundam history – a true Battle Alliance.
What Awaits Beyond False History…
Combo action with stunning visuals and dynamic animation
Indulge in a wide array of Mobile Suit weaponry to crush many foes with! Control Mobile Suits portrayed with realistic weathering that showcases them as weapons of war as they tear across the battlefield with dynamic animations.
Strange phenomena known as Breaks are twisting legendary moments from Gundam history, and you're in charge to fix them.
Experience Gundam history's most famous scenes as you develop new Mobile Suits to add to your arsenal. Gather Capital and expansion parts to transform your favorite machine into the ultimate MS.
Tackle missions with friends in multiplayer!
Launch into battle with 2 partners to back you up. In multiplayer, you can play through the game with up to 2 other players in a 3-person team. Enjoy this new SD Gundam action RPG solo, or with friends.
Featured Series:
Mobile Suit Gundam
Mobile Suit Gundam 0080: War in the Pocket
Mobile Suit Gundam: The 08th MS Team
Mobile Suit Gundam Thunderbolt
Mobile Suit Gundam 0083: Stardust Memory
Mobile Suit Zeta Gundam
Mobile Suit Gundam ZZ
Mobile Suit Gundam: Char's Counterattack
Mobile Suit Gundam: Char's Counterattack Beltorchika's Children
Mobile Suit Gundam Unicorn
Mobile Suit Gundam F91
Mobile Suit Crossbone Gundam
Mobile Suit V Gundam
Mobile Fighter G Gundam
Mobile Suit Gundam Wing
After War Gundam X
Turn A Gundam
Mobile Suit Gundam SEED
Mobile Suit Gundam SEED Astray
Mobile Suit Gundam SEED VS Astray
Mobile Suit Gundam SEED Destiny
Mobile Suit Gundam 00
Mobile Suit Gundam 00 The Movie -Awakening of the Trailblazer-
Reconguista in G
Mobile Suit Gundam: Iron-Blooded Orphans
Musha, Knight and Command: SD Gundam Scramble
Download and Install the Steam app on your PC/Laptop. DOWNLOAD HERE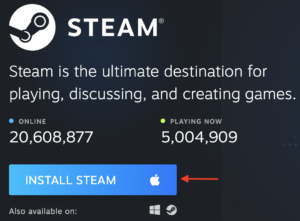 2. Once installed, open the Steam app. Login or Create New Account. Locate the Games tab on the top menu. Click this and then select "Activate a Product on Steam"…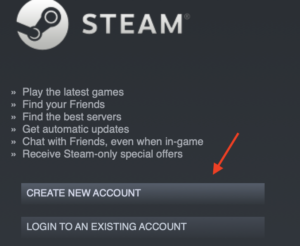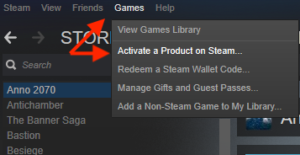 3. Enter your game key that's displayed on the Gamesave 'Orders' page & E-mail receipt you received. Click 'Next' and follow the prompts to activate.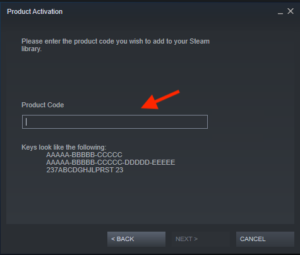 Your game is now activated and viewable in the "Library" tab and is available to download and play when you're ready.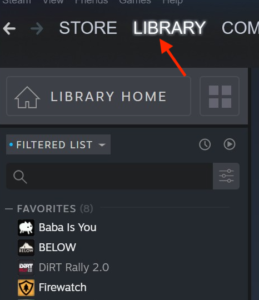 Additional information
| | |
| --- | --- |
| Release Date | 25-08-2022 |
| Publisher | BANDAI NAMCO ENTERTAINMENT |
| Developer | Artdink |
| Edition | Standard |
| Language | Multilanguage |
---
Only logged in customers who have purchased this product may leave a review.