Description
How To Activate & Play
Additional information
Reviews (0)
Description
Master the art of starfighter combat in the authentic piloting experience Star Wars™: Squadrons. Buckle up and feel the adrenaline of first-person multiplayer space dogfights alongside your squadron. Pilots who enlist will step into the cockpits of starfighters from both the New Republic and Imperial fleets and fight in strategic 5 vs. 5 space battles. Modify your starfighter and adjust the composition of your squadron to suit varying playstyles and crush the opposition. Pilots will triumph as a team and complete tactical objectives across known and never-before-seen battlefields, including the gas giant of Yavin Prime and the shattered moon of Galitan.
Take control of starfighters such as the X-wing and TIE fighter. Customize loadouts and cosmetics, divert power between weapons, shields, and engines, while immersing yourself in the cockpit. In addition, players will have the option to play the entirety of the game in virtual reality (VR) on PC!
Learn what it means to be a pilot in a thrilling Star Wars single-player story set after the events of Return of the Jedi. Seen from alternating perspectives between two factions, iconic and emerging leaders on both sides are battling for the galaxy. The New Republic fights for freedom. The Empire demands order. We need you to join the galaxy's finest.
About
All Wings Report In – Plan skirmishes with your squadron in the briefing room before taking off to the evolving battlefields across the galaxy. Compete in intense 5 vs. 5 multiplayer dogfights or unite with your squadron to tip the scales in monumental fleet battles. Together, you're the galaxy's finest.
Master Legendary Starfighters – Take control of different classes of starfighters from both the New Republic and Imperial fleets – including the agile A-wing and the devastating TIE bomber. Modify your ship, divert the power between its systems, and destroy your opponents in strategic space dogfights.
Live Your Star Wars Pilot Fantasy – The cockpit is your home. Use its dashboards to your advantage and – with just a thin hull of metal and glass between you and the perils of space – feel the intensity of combat from a first-person perspective. Take off in thrilling multiplayer modes and a unique single-player Star Wars story, which covers a key campaign near the conclusion of the Galactic Civil War. Immerse yourself in the pilot's seat completely with the option to play the entirety of Star Wars: Squadrons in VR.
The Mission is Clear – Star Wars: Squadrons is a fully self-contained experience from day one, where you earn rewards through play. Climb the ranks and unlock new components like weapons, hulls, engines, shields, and cosmetic items in a clear path for progression that keeps gameplay fresh and engaging.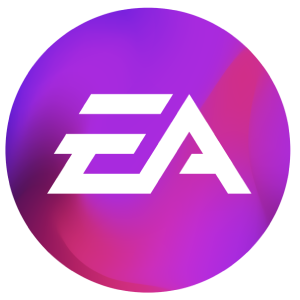 Download and Install the EA app on your PC.
2. Open The EA App. Create an Account or Sign-In.
3. Click on "My Collection" on the left, followed by "Redeem Code" on the right.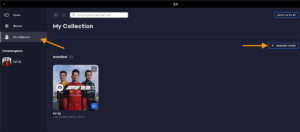 4. Enter your Game Key & Press Next. Find your Game Key in your E-mail or Gamesave Dashboard.
5. All done! Your game is now activated and ready to download and play.
Additional information
Release Date

02-10-2020

Publisher

ELECTRONIC ARTS

Developer

EA MOTIVE

Language

Multilanguage

System Requirements

Windows

OS: 64-bit Windows 10
Processor (AMD): Ryzen 3 1300X or Equivalent
Processor (Intel): i5 6600k or Equivalent
Memory: 8 GB
Graphics card (AMD): Radeon HD 7850 or Equivalent
Graphics card (NVIDIA): GeForce GTX 660 or Equivalent
DirectX: 11.1 Compatible video card or equivalent
Online Connection Requirements: Broadband Connection
Hard-drive space: 40 GB
---
Only logged in customers who have purchased this product may leave a review.