Description
How To Activate & Play
Additional information
Reviews (0)
Description
Celebrate 10 years since the release of Warhammer 40,000: Space Marine with this new Anniversary Edition.
This Anniversary Edition of the game includes for the first time:
The full soundtrack for the game
Classic and brand new wallpapers
The original manual (pdf)
The Official Strategy Guide (pdf)
Ringtone
The Collector's Edition Artbook (pdf)
Collectors cards (pdfs)
The original launch trailer
The Anniversary Edition also includes the original main Space Marine game, along with all DLC released for the game:
Chaos Unleashed Map Pack
Dreadnought Assault DLC
Iron Hand Veteran Chapter Pack DLC
Death Guard Champion Chapter Pack DLC
Golden Relic Bolter
Golden Relic Chainsword
Power Sword
Blood Angels Veteran Armour Set
Salamanders Veteran Armour Set
Alpha Legion Champion Armour Set
Legion of the Damned Armour Set
Emperor's Elite Pack
Traitor Legions Pack
In Warhammer 40,000 Space Marine you are Captain Titus, a Space Marine of the Ultramarines chapter and a seasoned veteran of countless battles.
A millions-strong Ork horde has invaded an Imperial Forge World, one of the planet-sized factories where the war machines for humanity's never ending battle for survival are created. Losing this planet is not an option and be aware of the far more evil threat lurking large in the shadows of this world.
About
DEVASTATING WEAPONRY
Experience 40,000 years of combat, evolved. Enhance your vast arsenal as you unlock new weapons, upgrades, armor & abilities through an accessible progression system. This devastating weaponry empowers players to deliver bone crushing violence and dismemberment to their enemies.
BLOCKBUSTER ENTERTAINMENT
With an Imperial liberation fleet en-route, the Ultramarines are sent in to hold key locations until reinforcements arrive. Captain Titus and a squad of Ultramarine veterans use the bolter and chainsword to take the fight to the enemies of mankind.
BRUTAL 8VS8 ONLINE COMBAT
Form your own Space Marine squad or Chaos Space Marine warband and face off in 8 vs 8 online matches. Gain experience and unlock new weapons and armor to customize the Devastator, Assault, and Tactical Marine classes.
Download and Install the Steam app on your PC/Laptop. DOWNLOAD HERE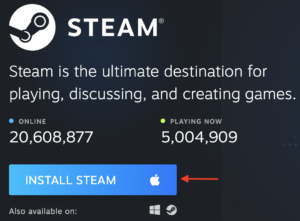 2. Once installed, open the Steam app. Login or Create New Account. Locate the Games tab on the top menu. Click this and then select "Activate a Product on Steam"…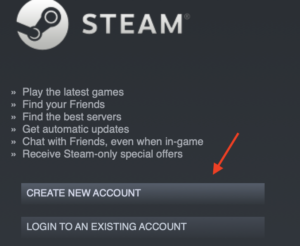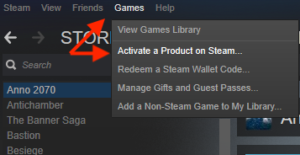 3. Enter your game key that's displayed on the Gamesave 'Orders' page & E-mail receipt you received. Click 'Next' and follow the prompts to activate.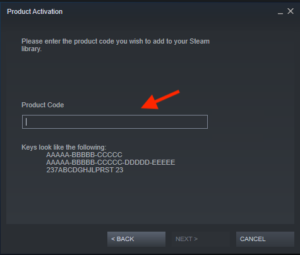 Your game is now activated and viewable in the "Library" tab and is available to download and play when you're ready.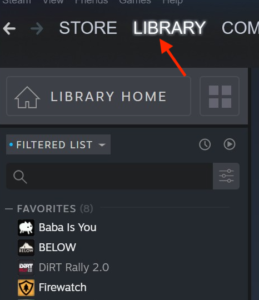 Additional information
Release Date

06-09-2011

Publisher

Sega

Developer

RELIC ENTERTAINMENT

Edition

Anniversary Edition

Language

Multilanguage

System Requirements

Windows

OS: Windows XP SP3, Windows Vista SP1, Windows 7
Processor: 2.0Ghz Dual core CPU (any Core 2 Duo or AMD X2 or better)
Memory: 1GB (XP), 2GB (Vista), 2GB (Windows 7)
Graphics: 256MB Video Card using Shader Model 3 (Nvidia GeForce 8800GT, AMD Radeon 3850 and above)
DirectX®: 9.0c
Hard Drive: 20 GB space free (10 GB free after install)
---
Only logged in customers who have purchased this product may leave a review.